Work from Home
Home office solutions for all industries and business areas. Available immediately. Only while supplies last.
Home office solutions for all industries and business areas. Available immediately. Only while supplies last.
Call the FOX!
We save your network.
Let's get rid of the data jam.
Network problems?
We have the all-in-one solution!
Over the last 18 years we have gained a lot of experience in setting up a corporate network. Since then the IT world has changed a lot, so we always try to be one step ahead.
Since 1995 many companies have been implementing their VPN (Virtual Private Network) with the encryption technology IPsec. However, 25 years is quite a long time in this industry and we think: Something new has to be done! And we have found it! With the new technology SVR (Secure Vector Routing) from the company 128 Technology we can finally meet today's requirements for an efficient network.

This is the name of the company that has rethought the subject of networking and developed an innovative technology. As Europe's leading partner, we will raise your network to a completely new level.
What problems does your network cause you?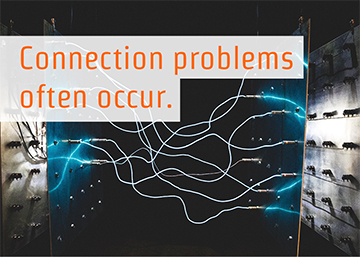 Our solution
Most of the time the lines are simply overcrowded, resulting in a data jam.
With SVR we have the possibility for the first time to use lines in parallel. Data transmissions are bundled in so-called sessions. If one line fails, the entire session is moved to another, free line. This makes data jams a thing of the past.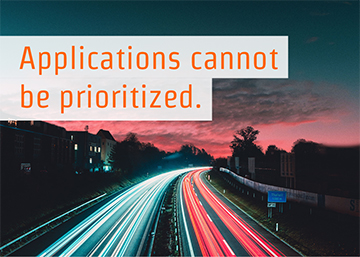 Our solution
SVR offers the possibility of "giving right of way" to important applications to ensure trouble-free operation. We configure which applications are prioritized individually for your company.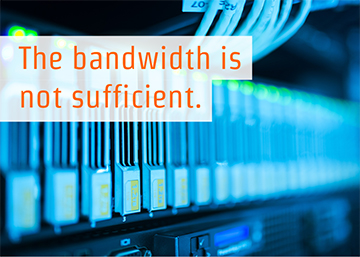 Our solution
We often encounter this misconception. Increasing the bandwidth does not mean, however, that you avoid any data jam. The bandwidth is usually sufficient, but it is not used intelligently.
This is exactly what SVR does. There are three crucial points:
1. multi-line management
By using different lines in parallel, data transfers can be automatically shifted to free lines in case of bottlenecks.
2. quality of service
Important applications can be prioritized, i.e. they are given "right of way" over less important ones. This ensures trouble-free operation.
3. less data volume
Data transmissions are bundled in so-called sessions. This saves up to 30% overhead, i.e. administrative data.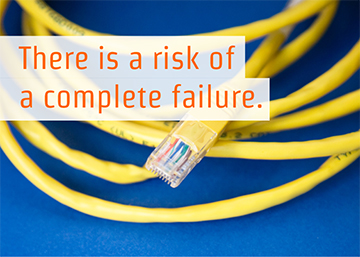 Our solution
In the event of a complete failure of the lines – even an excavator driver has a bad day sometimes – we can fall back on an LTE backup with SVR. In such a case, important data transfers are automatically moved to the LTE lines.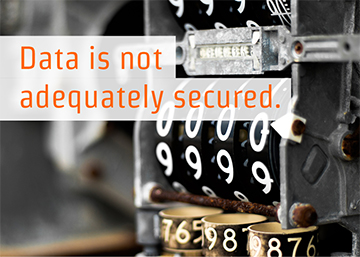 Our solution
In addition to a powerful firewall, there are two main points that SVR offers to ensure the security of your data:
1. zero trust security
As a matter of principle, every data packet is mistrusted until it has undergone verification and authentication. Thus, only "clean" data enters the corporate network.
2. hypersegmentation
The network is divided into isolated security zones. If malicious software enters the network, only the respective segment is affected, all others remain unharmed.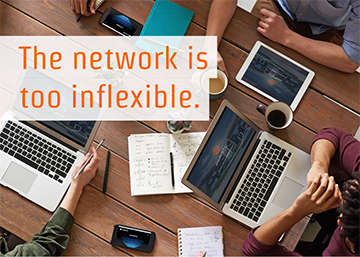 Our solution
SVR offers numerous possibilities and a versatile configuration for your network. For example, new locations can be integrated into the network without much effort.
Sounds good? Want to know more? You can find all the advantages of the new 128T network technology here.
"Before we had the ambiWAN solution from ambiFOX, there were often interruptions especially in online meetings via Skype. Therefore we wanted to take the Microsoft Cloud out of our portfolio completely, because we didn't know that the problem was on our side. Currently we are planning to equip all locations with O365 and ambiWAN in order to use Microsoft teams as a central communication solution in all companies of the group".
"In the past, using cloud services was out of the question for us because, on the one hand, we were afraid of interruptions in the Internet line and, on the other hand, it had a very limited capacity. With ambiFOX and ambiWAN we can work optimally with One-Note via the Microsoft Cloud despite the small line size available to us. In case of a failure of the "normal" internet line we simply continue working via the airlift LTE. Ingenious."
Learn more about the network of the future.
News
We will keep you informed: All news about the foxes can be found here.