nocware® – one package for everything
You now know about the breakthrough network technology Session Smart Routing (Session what?), which ensures that your locations are optimally connected and data packets are sent quickly and securely.
But we want even more! We want to offer you an all-round package that covers all of today's requirements. With nocware® we bring your product to market in just four weeks and make you the SD-WAN provider of the future!

What exactly is nocware® and what do we want to achieve with this all-round product?
Session Smart Routing thus describes the way in which enterprise sites are networked together. But innovative technology alone is not enough to roll out, manage and monitor large networks quickly and easily. With ambiFOX nocware® we have combined all these functions in just one product.
We have developed our custom-fit extensions in response to customer requirements and based on our many years of experience. The focus of nocware® is clearly on automating and simplifying processes. For example, we can automate rollouts and equip a large number of sites with preconfigured routers and integrate them into the network within a very short time. And the on-site technician does not need any expertise to do this.
We involve partners in order to be able to place nocware® on the market nationwide. The functions and standard products of nocware® provide for a striking time saving in the market introduction and in the management of the network. This in turn leaves more resources for further projects.
Sounds good? Then come on board!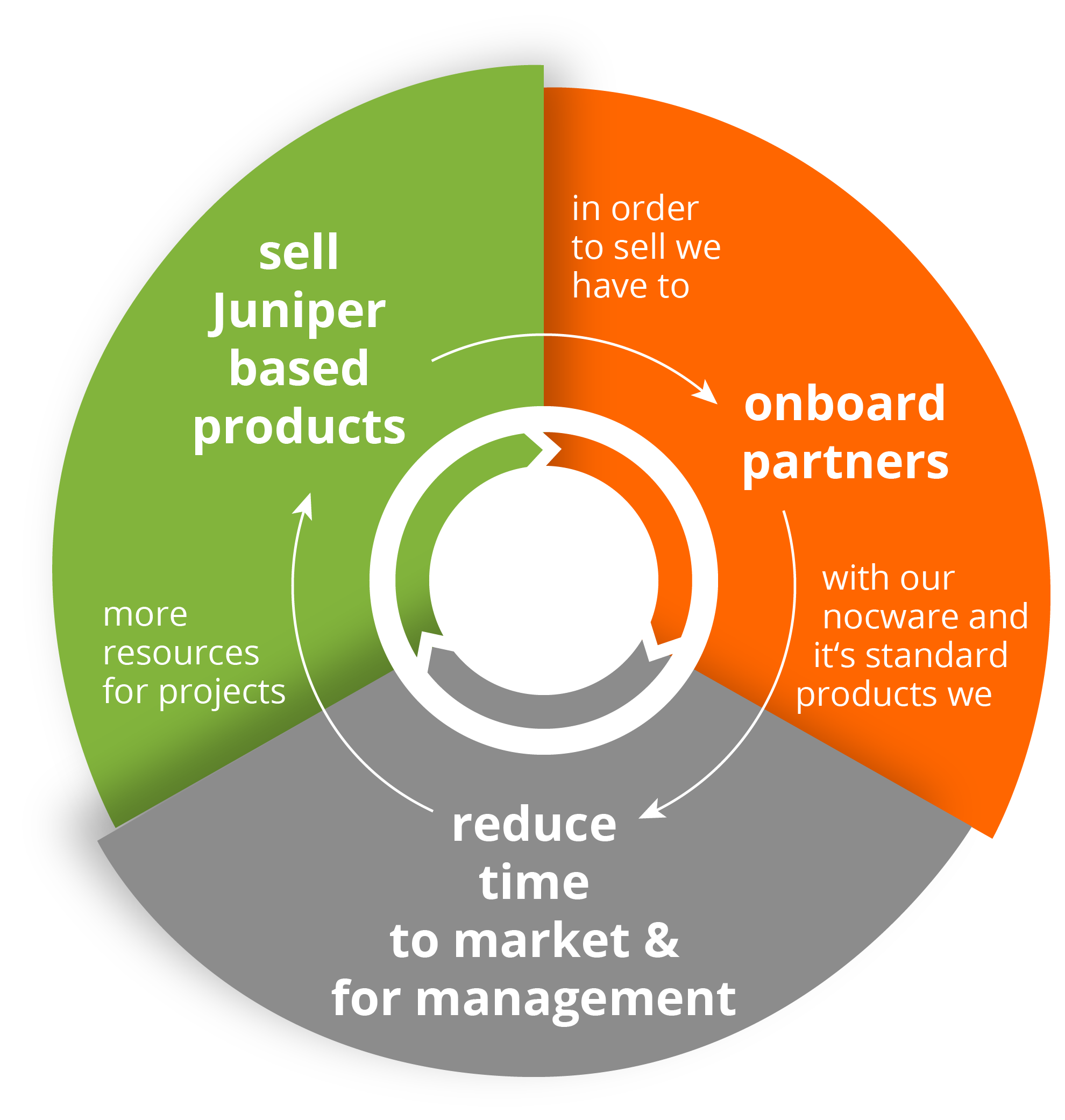 Basically, our complete package ambiFOX nocware® consists of three components:
the portal (nocware® portal), the training platform (nocware® academy) and the test environment (nocware® lab).
What exactly is described by these three components and how they work together, you can read on the three subpages.

portal
With our nocware® portal you can administer, visualize and organize all of your networks. And all this is easily possible via a single web-based platform (single pain of glass).
More details about the portal! >>

academy
What good is a new technology if you don't know how it works? In our training environment, we make you, your sales staff and technicians fit for the network of the future.
More about the academy! >>

lab
To ensure that your newly acquired knowledge is not just theory, you can apply it in our test environment and simulate customer scenarios and test new features.
More about the lab! >>
References
To give you a brief overview of how we have already optimized networks, check out this small excerpt from our implemented projects.