It's a fact: We live in a rapidly changing world. The question is: How do we avoid reacting too late and what can we do to continue to be successful in the market? Charles Darwin already found out that it is not the strongest species that survives, nor the most intelligent, but the one that is most willing to change.
In the following we will keep you informed about current changes at ambiFOX.
Exam successfully completed
There is something to celebrate! Matthis and Tom have successfully completed their apprenticeship as IT specialists for system integration.
We are very happy that both of them will continue to work at ambiFOX and say: "Congratulations!"
As you can see on the picture, Matthis and Tom are now responsible for the data center.* 😉 Joking aside, the two of them strengthen our support team and are available for our customers with words and deeds.
Oops, did you see that someone else wanted to sneak into the picture? Sorry, Stefan, but you still have to wait a bit until you graduate. 😉
Can you imagine doing an apprenticeship as an IT specialist? Then apply now for the training year 2022! This way!
*Note: Sorry guys, this joke unfortunately only works in German. Because we use the same word for rake and data in "data center".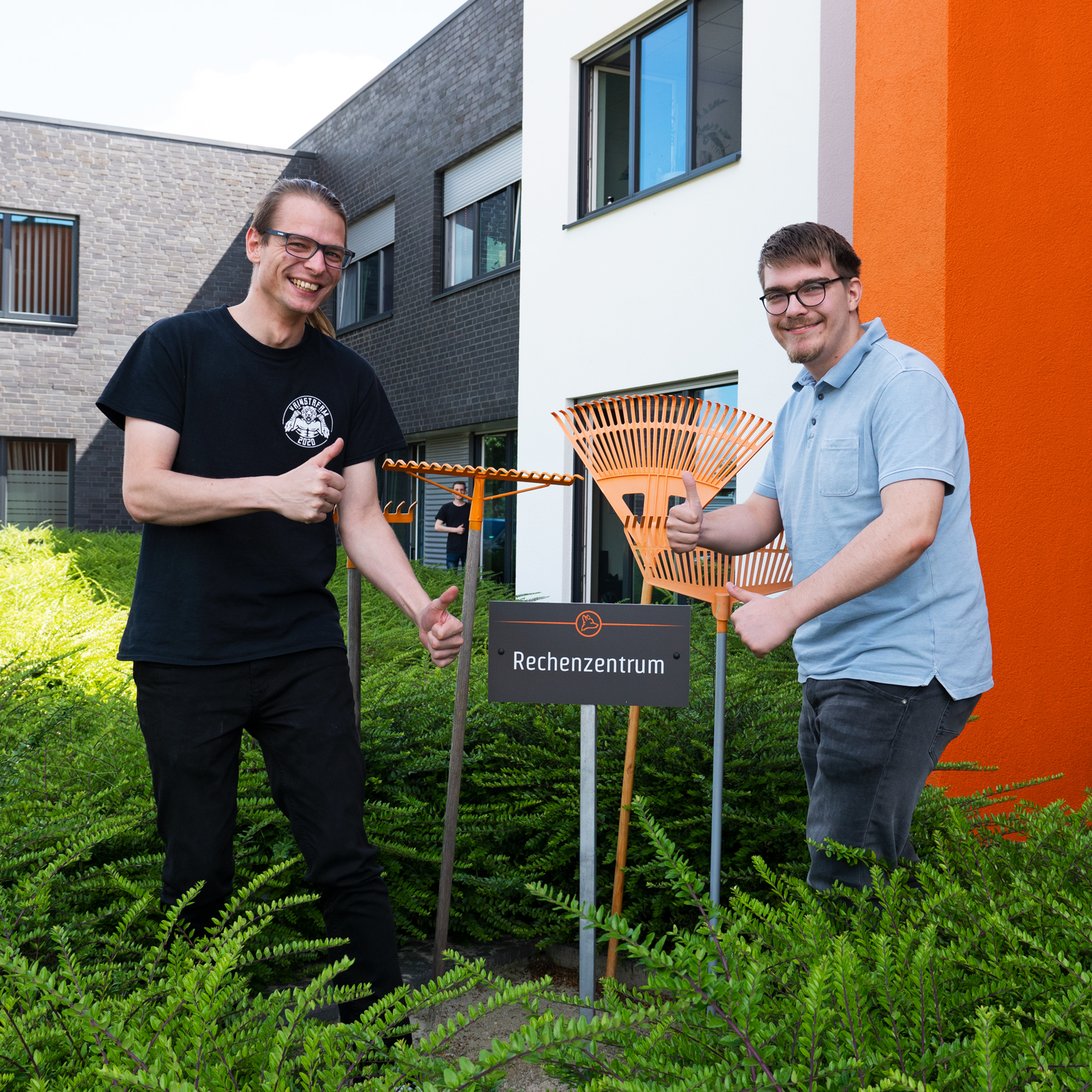 We proudly present: ambiFOX nocware®
Those who know us should know that we have been using the innovative Session Smart Routing (SSR) routing software from Junipers 128 Technology since 2018. Since then, we have been working intensively with the new technology and have also completely changed our internal network to SSR. And let's face it: it was also high time to replace the outdated encryption technology IPSec from the 90s – which is still the most widely used today.
And since we not only want to make our network ready for the future and because of the growing demands, we have developed a package that not only allows us to optimize corporate networks, but also to securely interconnect numerous locations within a very short time. All this is possible with ambiFOX nocware®!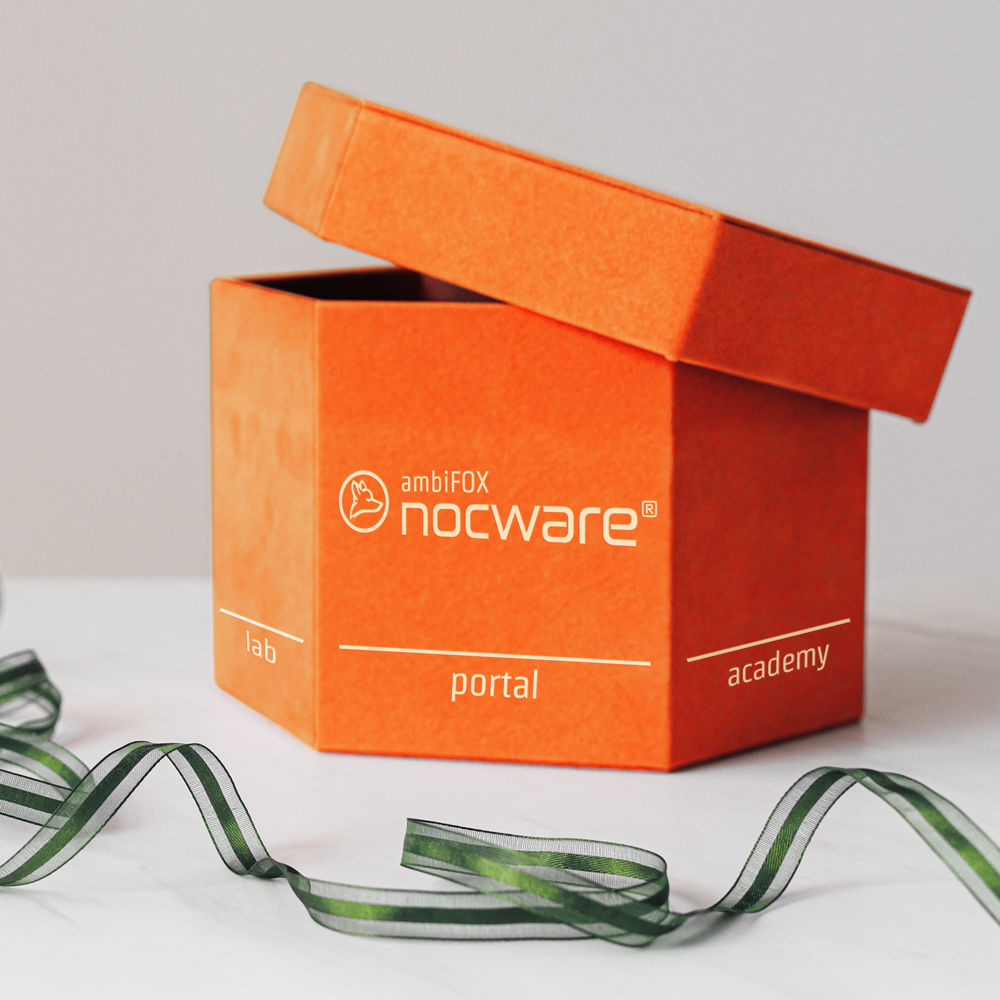 The nocware® all-in-one package is the result of our many years of experience in the field of networks, our expertise in SSR and the increasing demands of our customers and the market in general. The technology is just the beginning, but with our extensions we can automate and simplify processes such as the rollout of a high number of routers, saving both time and money.
And recently, ambiFOX nocware® has finally become a registered trademark as well. This means: Where nocware® is on it, nocware® is in it. Basically, the package consists of three components:
1. The nocware® portal
Our portal is a management and monitoring tool at the same time. Whether in the ambiFOX nocware® design or as a white label solution, the portal can be used to monitor, configure and organize networks. It is constantly being enhanced and supplemented with new features.
2. The nocware® academy
In our training environment, we make you, your technicians and sales staff fit for the network of the future. In addition to comprehensive learning materials, our training courses offer detailed videos as well as quizzes and personal feedback.
3. The nocware® lab
You can simulate networks and customer scenarios in the test environment. You can apply your knowledge of Session Smart Routing in practice and deepen it in the process.
China connection in three weeks
"With 128 Technology and ambiFOX we achieved in three weeks what we could not achieve in five years with MPLS".
This is what Einar Dagfinnur Klemensson, Head of IT Infrastructure at Össur, says about connecting a branch office in China to the company network.
As some may know, a fast and secure data connection from a global company to a location in China is a particular challenge.
Read our case study to find out why this is so and how we managed to do it in just three weeks with 128 Technology.
We proudly present our brand new data center
Finally, the time has come: We unveil our latest project and present you our state-of-the-art data center directly in front of our company building. The design is simple and straightforward, the individual components are powerful.
But see for yourself. Or even better: Come by and have a closer look at it.
Note: Sorry guys, this joke unfortunately only works in German. Because we use the same word for rake and data in "data center".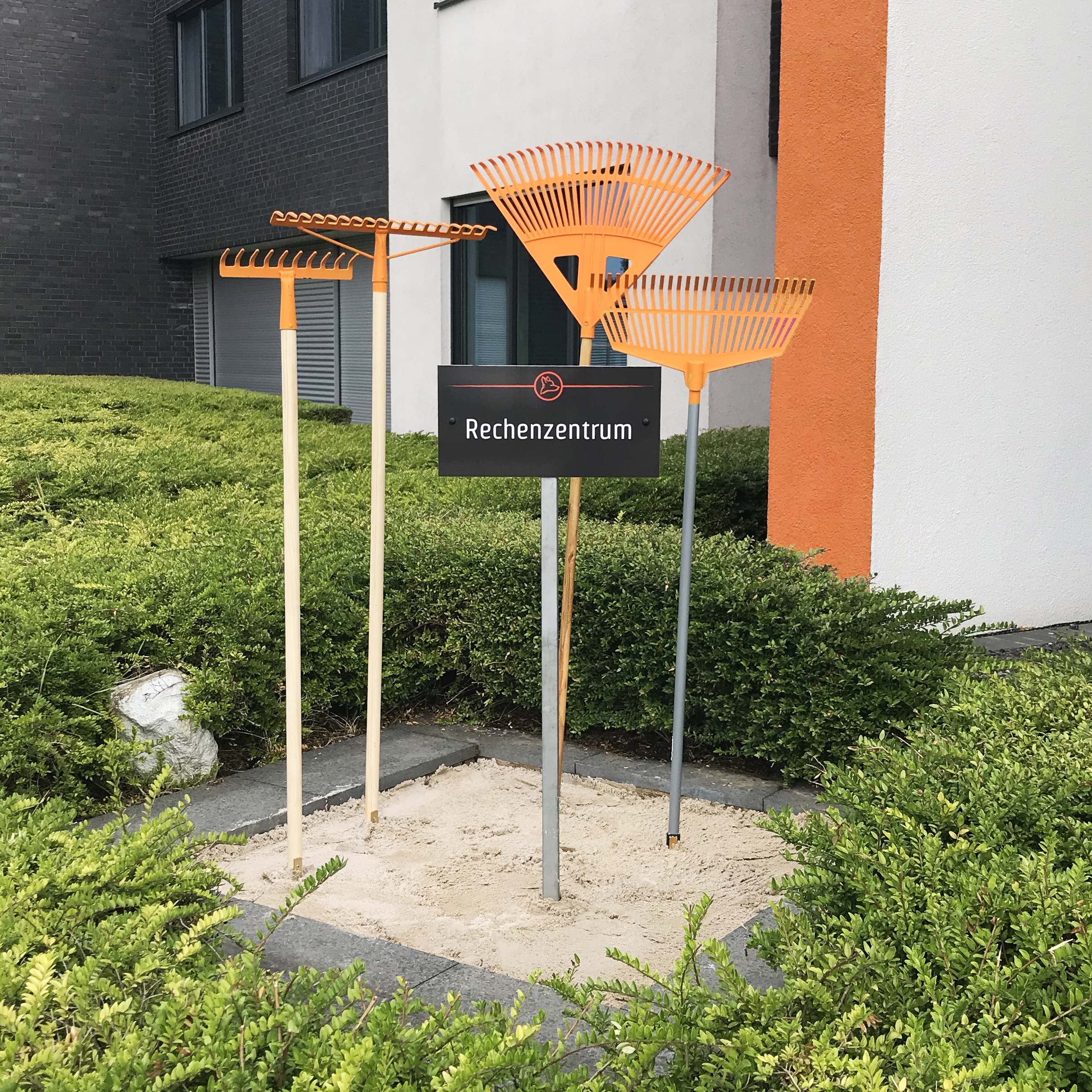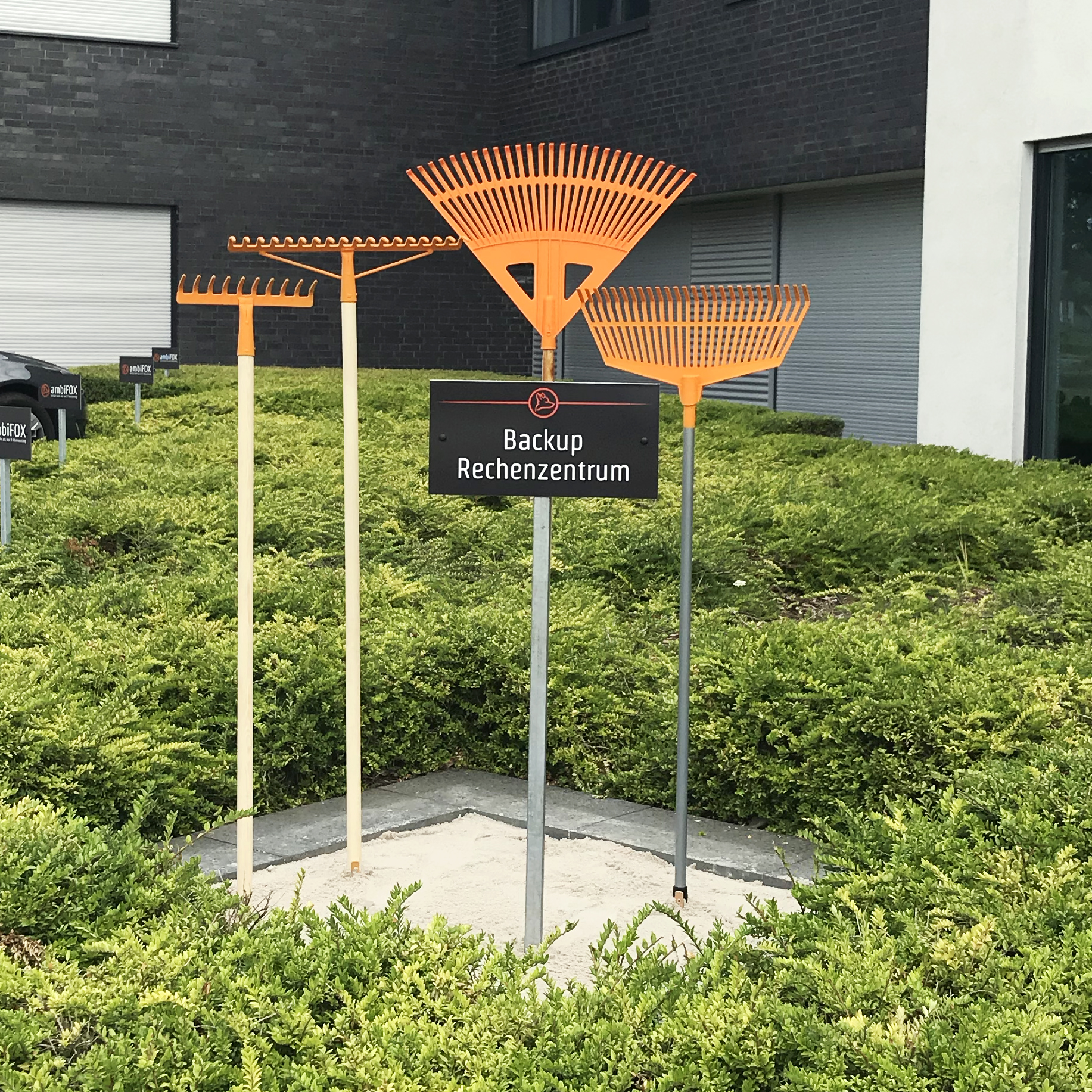 We have started a small, new project, which will especially amuse our visitors when it is finished. Here's a little preview of what's coming. Stay tuned!
SVR becomes subject of study
Due to the latest cooperation of ambiFOX and the University MEV in the Croatian Čakovec the IT students get a new subject area in their study course: The network technology SVR of 128 Technology becomes part of their university education.
As you know, ambiFOX is using the innovative routing software of 128T since 2018. (Never heard of it? Then you can find more information here.) Now we have started an international cooperation with the university and give online lectures for IT students about the functionality and advantages of this technology.
Just like us, those responsible at the university are convinced that SVR (Secure Vector Routing) will realize the networks of the future. Therefore, students are not only given the opportunity to learn the technology in theory, but also in practice. The students are offered the opportunity to do an internship at ambiFOX and thus get a taste of the professional practice. As we are running the most complex 128T network structure worldwide by now, this opportunity offers a special added value for the prospective IT professionals.
We are looking forward to the cooperation and to inspire more and more people with the visionary idea behind the technology. We are convinced that this is what the networks of tomorrow will look like and we are proud to be part of this development!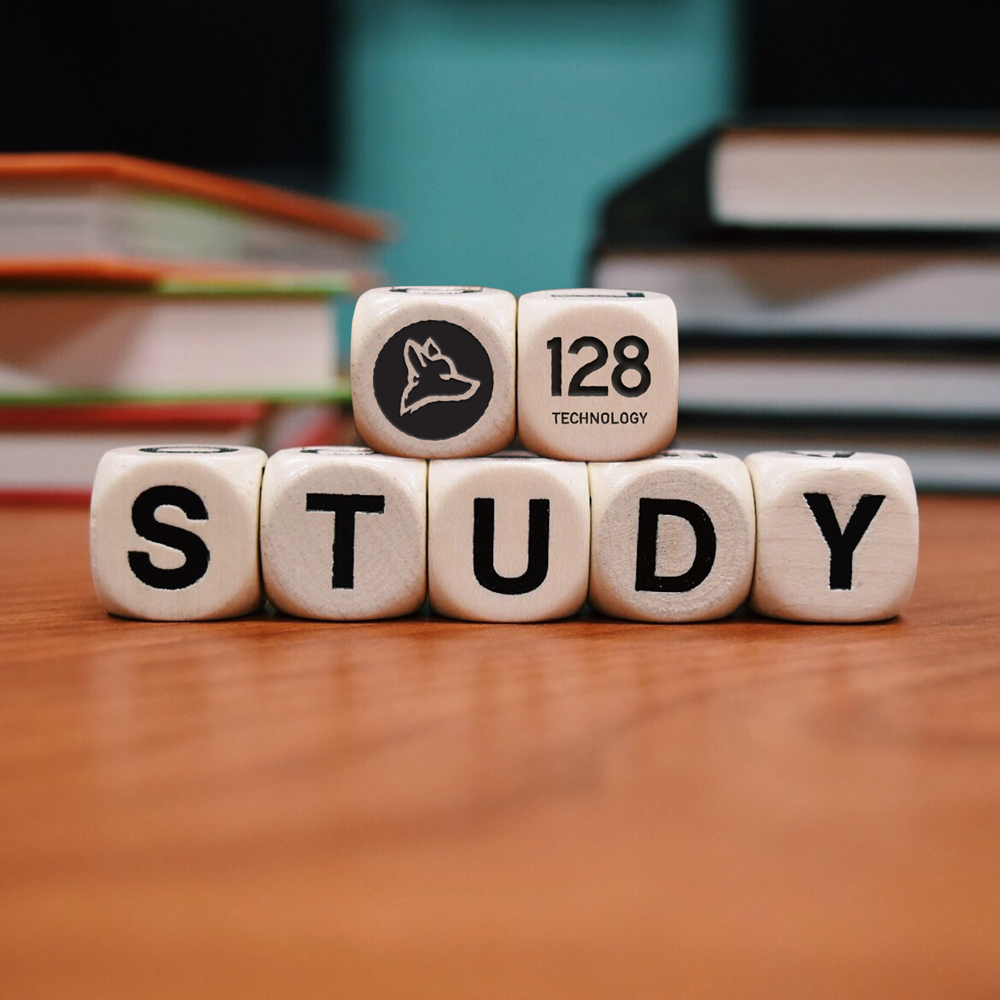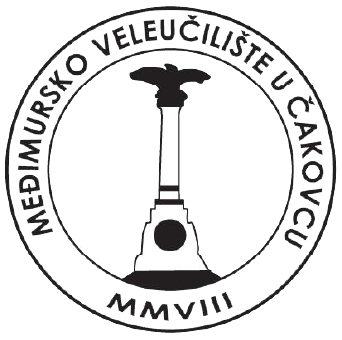 In difficult times like these, we are all faced with completely new challenges: from childcare, to reorganizing everyday life, to setting up a functional home office. Of course we from ambiFOX have to deal with this as well. Therefore from now on the full staff is working in the home office for the first time.
And here we have our hands full: The number of phone calls increased by almost 70% in the current month of March (3469 calls) compared to the previous month of February (2057 calls), as especially home office solutions and flexible ambiWAN products are more in demand than ever.
The fact that the home office can work wonderfully in this context can be seen in our average waiting time per caller. We were able to keep this time at the previous average value of about 30 seconds despite the increased telephone traffic.
We do everything we can to ensure that you too can continue to work from home without interruption and that your data is optimally secured. Our experts are there for you around the clock and are ready to help you in word and deed.
You can reach us here.