Transparency for your network
We strongly believe that Juniper's 128 Technology technology will take today's networks to a new level worldwide. We at ambiFOX already run the most complex 128T network environment worldwide,
but we go one step further…

The innovative routing software of Junipers 128 Technology includes the so-called Conductor. This is the name of the interface that can be used to control and configure the entire network. The Conductor provides deep insights into the structure of a network and offers almost unlimited functionality. But that also means that it is extremely complex – by experts for experts. And this is exactly where we come in with our specially developed portal.
We have made it our business to develop a tool that does not require a technician or even a 128T expert to use. The portal is a management and monitoring tool at the same time, it is user-friendly and intuitive to operate.
This extension to the 128T software can be used by both the provider and the end customer to control and monitor networks. Just leave the technical part and support to us, while you keep an eye on your networks. We attach great importance to transparency and respond to the requirements of our customers. We are constantly developing our portal and adding new functionalities – just as you need them.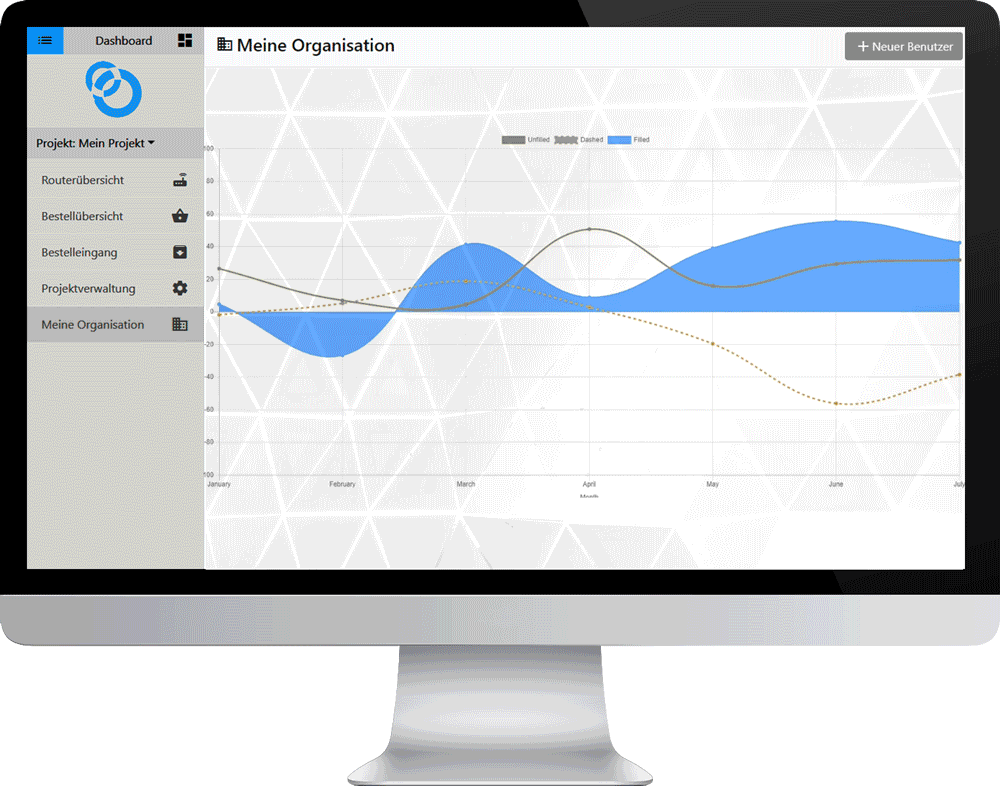 Basic router management
Our portal offers the possibility to change router settings such as IP address, DHCP range, etc. – in a very intuitive and user-friendly way.
E-Mail alerting
The analysis of network properties and system states is one side of the coin. The other is alerting. If previously defined states are detected during the analysis of the router KPIs, all persons defined in advance (whether on the provider or end customer side) are notified by e-mail.
Projects
The portal offers the possibility to organize certain groups of routers in projects. Usually a project contains all connected routers of a network, each of them can contain one or more conductors. A project can currently consist of up to 2,000 routers.
Web-GUI
All customers can use the web app in ambiFOX branding by default.
Furthermore we offer a white-label solution where the web app is customized to your corporate design, for example with your logo and color scheme.
Automated testing
Our view link is a special link that can be used to open a predefined status page for a specific router in the web app. In the case of a roll-out, for example, this allows the technician on site to view the status of the new router. The technician also receives recommendations for action if a value does not correspond to the predefined status. These automated checks make a roll-out much easier, especially for companies with numerous locations.
Self-Service via router (coming soon)
Wizards can be used, for example, to set up new peers (128T connections) between routers or change the prioritization of applications. This eliminates the need for 128T expertise and provides significant cost savings throughout the change and support workflow.
Automated roll-out
The in-house template management already allows the standardized rollout of 128T routers. Every single router is preconfigured by us. After connection at the respective location, the router installs the final configuration for the corresponding network fully automatically using specially developed tools.
Router security
Each router receives its final configuration via a special link (activation link). Should the router be lost in transit, for example, it is not yet integrated into the customer's network so that it cannot be infiltrated and security is guaranteed at all times.
Rest-API
We have developed an interface that allows to integrate evaluations and router status etc. from the ambiFOX portal into your own web apps or monitoring.
Multi tenancy
The ambiFOX portal is available as a single instance to all customers and can be restricted via the authorization control. This way also partners/customers/resellers can be granted access.
Multi language
The language can be changed in the standard web app from the provider. English and German are currently available.
Network designer (coming soon)
In the future, networks in our portal can be configured via a graphical user interface – simply by using wizard-driven drag & drop functionality. This will make it possible to easily combine entire networks instead of laboriously programming them via the 128T Conductor.
Report generator (coming soon)
The report generator is to realize the visualization, the preparation and the dispatch of predefined KPIs for specific time periods.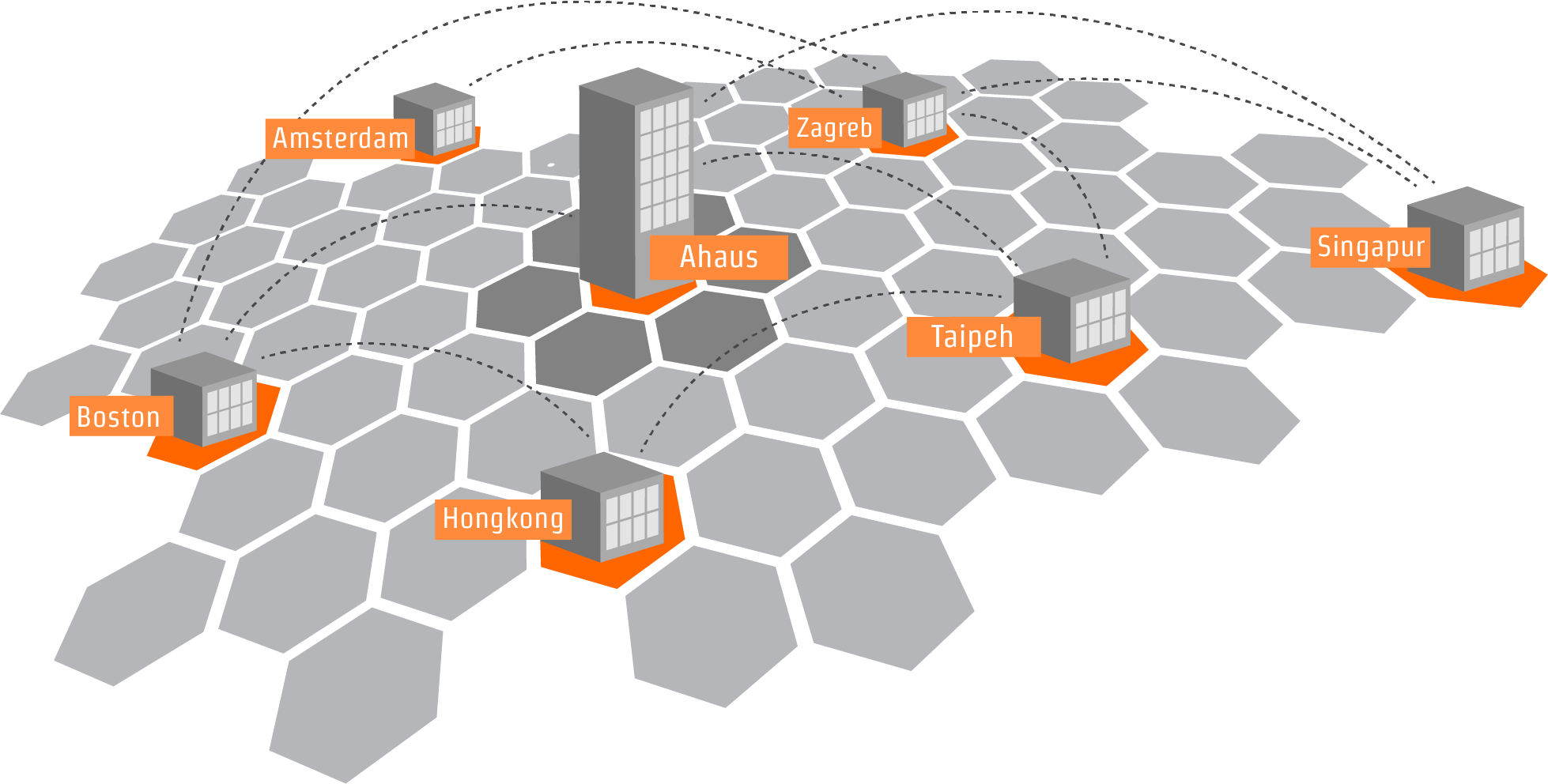 The new world of site networking
Die meisten VPNs werden heute immer noch mit der 25 Jahre alten Verschlüsselungstechnik IPSec realisiert. Uralt finden Sie? Wir auch!
Mit Secure Vector Routing (SVR), der innovativen Routing-Software von Junipers 128 Technology, haben wir endlich die passende Antwort auf die heutigen Anforderungen an ein modernes Netzwerk gefunden. Klingt gut? Dann überzeuge dich selbst!